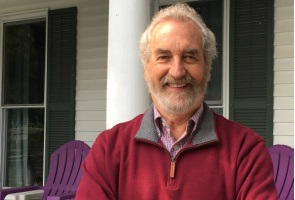 Michael Silberman of East Dummerston recently joined 9 other community members in serving on Youth Services' board of directors. Through 10 programs ranging from Court Diversion to mentoring in a youth-led business, the nonprofit agency helps Windham County young people, adults and families thrive.
Silberman has worldwide experience in public-private partnership development, training and workshop facilitation, program management, project design, and organization development interventions for Civil Society, in USAID and Public Service organizations. He has worked in international development, training, and organizational management since 1978, primarily in Asia and Africa. Silberman has been employed extensively with USAID, both as a personal services contractor and a consultant, providing assistance to Missions in the major global regions.
"Michael's strategic planning background, his insights into public-private partnerships, his experience with stakeholder engagement and his deep commitment to Windham County will be a tremendous asset to the Youth Services board," said Cathy Coonan, Youth Services' board president.
"As the newest member of Youth Services' board, Michael brings valued expertise in philanthropy and strategic planning that we're looking forward to tapping as we make plans for Youth Services' next decade," Coonan said.
To learn how you can get involved with Youth Services or to refer a youth for assistance, visit wwwyouthservicesinc.org or call 802-257-0361.