Brattleboro, VT -In the interest of serving more children in Vermont with mentors, Youth Services is transitioning its successful Big Brothers Big Sisters program into a statewide organization.
"Presently there are 70 community and school-based Big Brothers Big Sisters matches in Windham County with more than triple the number anticipating being served state-wide by the new structure," explained Russell Bradbury-Carlin, Youth Services' Executive Director.
"In this move to serve more Vermont young people living in difficult circumstances we are making every effort to ensure that quality mentoring services continue to be delivered in Windham County," said Bradbury-Carlin, who described a year-long process they have undergone, with milestones, guided by a transition committee made up of Youth Services board members and BBBS Advisory Board members.
The new entity serving the Green Mountain state will be named Big Brothers Big Sisters of Vermont and Youth Services' current Director of Mentoring, Kimberley Diemond, will be its Executive Director.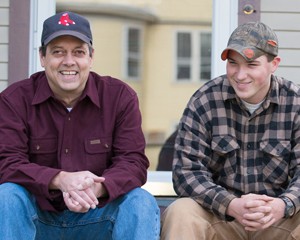 Bradbury-Carlin stated, "I have every faith that Kimberley will be a great leader and I have full confidence that the transition will be seamless for the Bigs, Littles and the many community organizations that Big Brothers Big Sisters of Windham County partners with."
Bradbury-Carlin said that mentoring is an essential part of all Youth Services programs, from its transitional living program to court diversion. Staff or volunteers often work one-on-one with young people living under difficult circumstances, or in small groups. He expects his organization to maintain a close working relationship with the new entity, especially in regard to its Windham County matches.
"One of the strengths of Youth Services has always been the wide range of prevention, intervention and development programs we bring to the families and young people we serve. We expect to continue to refer at-risk children who could benefit from a mentor to apply to Big Brothers Big Sisters of Vermont as well as continuing to innovate with our proprietary programs," Bradbury-Carlin stated.
Part of a national organization, there are over 350 Big Brothers Big Sisters agencies across the country, approximately 50 of which operate with the assistance of a sponsoring agency, which best describes the mentoring program's long and successful relationship with Youth Services.
Big Brothers Big Sisters of Windham County was one of the first programs that Youth Services launched after it was founded in 1972 as a community nonprofit. Over its more than 40 year history together, there have been close to 2000 matches made, some lasting a few years and others a lifetime. Their newest program is Bigs in Blue, a school-based program that pairs elementary students with local police officers.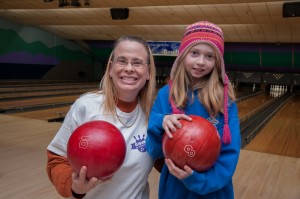 National research demonstrates that "mentoring"—pairing a caring adult volunteer with a young person for a mutually rewarding friendship—is an effective method of addressing all sorts of youth-related issues, from combating drug and alcohol use and violence to getting along better with their families and peers. Youth mentored by the program are 46% less likely to use drugs and 27% less likely to use alcohol than their non-mentored peers.
Big Brothers Big Sisters of Windham County presently offers several flexible options for volunteers who want to mentor a child between the ages of 6 and 18.  In the school-based program volunteers visit with a child during lunch and recess period once a week.  In the community-based program, volunteers meet with a child during their own time and play sports, take a walk or just hang out for at least 4 hours a month. The site-based plus program combines the structure of meeting regularly at school with the option of spending time in the community on weekends and during school vacations.
For information on volunteering, call Big Brothers Big Sisters at (802) 257-0361, email info@bbbsvt.org or visit www.bbbsvt.org.