Our team of professionals is very approachable and works in partnership with local youth and families. With the exception of those in our Greater Falls Parks Place office at 802-463-9927, our staff members can be reached at Youth Services main number: 802-257-0361. E-mail addresses for our staff members follow.
Lacey BeethamPeer Outreach Worker
Board of Directors
Youth Services' Board of Directors is comprised of volunteers from all walks of life and professions who donate their time, talent and financial resources to enhance the agency's programs. All board members are residents of Windham County and nearby New Hampshire. They collaborate closely with the agency's Executive Director and staff and strive to ensure the organization delivers high quality programs that are responsive to the local community's needs.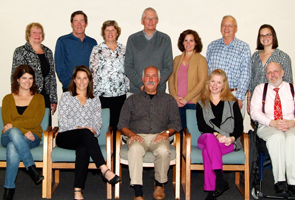 Officers
Rachel Selsky, President
Cathy Coonan, Vice President
Bobbi J. Kilburn, Treasurer
John D. Hashagen, Assistant Treasurer
Melissa Gullotti, Secretary
Board Members
David Brown
Vickie Case
Barbara Gentry
Timm A. Harris
Rachel Henry
Ana Saavedra
Debbie Taggard
Dave Twombly
Ben Underhill
Tammy Bischof
Gene Wrinn
Pauline Dean
Director Emeritus
Larry Cassidy