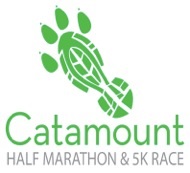 Runners and Volunteers Sought for Catamount Half Marathon and 5K Races on Oct. 4
Brattleboro, VT—The Catamount Half Marathon, presented by 3 C Race Productions on Sunday, Oct. 4 is being held for the second time in Brattleboro, VT and benefits Youth Services of Windham County.
According to its organizers, the race will start again this year at the Brattleboro Retreat grounds on Route 30. It will run a very scenic course through rural Vermont crossing both the Dummerston Covered Bridge and the historic Rice Farm Road Bridge in Brattleboro, VT as well as along Route 30's scenic West River corridor. The accompanying 5 K race will give family and friends of the half marathoners their chance to compete as well.
In addition to runners, Youth Services is recruiting 20-30 volunteers to staff each of the six water stations and help direct racers on the race course from 8 a.m. to noon the day of the event. As a result of manning water stops and handling course marshal duties, twenty percent of all entry fees will go directly to support Youth Services programs which provides transformative prevention, intervention and development programs for young people and families in Windham County, VT communities.
3 Race Productions is the same team behind the New England Half Marathon Tour featuring the Wolf Hollow Half Marathon (NH); the Killington Half Marathon (VT); The Freeport Half Marathon (ME); the Fall River Half Marathon (MA); the Colt State Park Half Marathon (RI) and many more.
According to organizers, all runners will be treated to a first class experience featuring ChronoTrack B-Tag Chip Timing by Yankee Timing; technical shirts for all half marathoners; t-shirts for all 5 K runners; finisher medals for half marathoners; pint glasses to overall and age group winners; 6 water stops; port-a-potties on the race course; post-race refreshments including fresh fruit and pastries; a top notch make-your-own goodie bag; and more.
The Half Marathon/5K entry fees are $60/$30 before Sept. 27; $70/$35 up until Oct. 3; and $80/$40 on Race Day. Lead race sponsors are Marlboro College and Graduate Center and Sam's Outdoor Outfitters. To register, visit www.catamounthm.com To volunteer, email info@youthservicesinc.org or call (802) 257-0361.