Vickie Case,  a Youth Services Board member for 15 years, was recently inducted into the organization's Hall of Fame, designated as "Envoy Extraordinaire" for her role as a valuable link to the Windham County communities.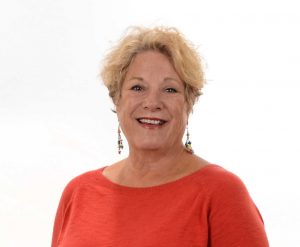 The award ceremony at Duo Restaurant in December included moving testimonials from Youth Services Executive Director Russell Bradbury-Carlin, and Board President, Rachel Selsky.
According to Youth Services Executive Director, Russell Bradbury-Carlin, the Hall of Fame is a way for Youth Services to recognize community members like Case who make outstanding and sustained contributions to youth development and the agency's outreach. "Vickie is a magnet," Bradbury-Carlin hypothesized.  "She attracts people's attention and interests.  This is why she is so good in all of the roles she plays in the community and why we consider her an "envoy extraordinaire" for Youth Services," he said.
Case is the fourth inductee to Youth Services' Hall of Fame, joining the late Ben Underhill, a former board member who was honored with the MVP Award; former board member Liz Richards, who was recognized with the Community Ambassador Award; and court diversion volunteer Marilyn Buhlmann, who was inducted as its first Restorative Justice Advocate.
According to Board President Rachel Selsky, Case is a 'true believer' in Youth Services' mission and isn't shy about convincing others of the value of supporting Youth Services as part of their marketing budgets. "Vickie generated countless new event sponsorships for Youth Services through contacts she had through her work then in radio advertising. "Thanks to Vickie's persuasive powers, numerous businesses came around to seeing it as a win-win situation and many continue to support us today as a result of her introductions," Selsky said.
To find out how to join Vickie in this important work to support our youth and families, please call Youth Services at (802) 257-0361 or email info@youthservicesinc.org