Youth Services announced that Lana Dever has joined the Youth Development team as the new Youth Homelessness Coordinator and Brattleboro Case Manager. Youth Development programming at Youth Services provides wrap services for youth ages 12-23 who are experiencing homelessness, housing instability or are at risk for displacement from their families or homes.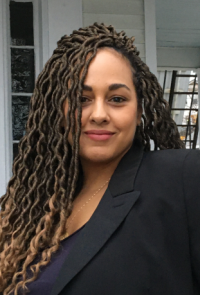 Dever is based out of Youth Services' Brattleboro office and provides direct support and referral services aimed at securing safe, stable housing and family reunification. This position is designed to become the local expert on youth homelessness resources and services in Brattleboro, explained Christine Linn, Youth Development Director.
According to Linn, Youth Services engages with young people through the age of 23 as they transition to independence and self-sufficiency. Using an intensive, therapeutic case-management model, the program focuses on building awareness and life skills in core areas of housing, education, employment, increasing permanent connections, health and well-being.
"Lana balances general case management with her role overseeing the Brattleboro Youth Shelter where she coordinates admission and discharge planning, organizes weekly house meetings, coordinates with landlords about maintenance issues, monitors payment of program fees and/or rent, and tracks data," explained Linn.
"Our newest hire is already using a wide range of skills to support young people with job searches and work readiness, budgeting and money management, and how to find and keep an apartment," said Linn. "All of our case managers are expected to explore educational options for our clients, utilize motivational interviewing, employ youth-centered support practices that are harm reducing and trauma-informed within a social justice-oriented framework," stated Linn.
"A core component of our work is helping youth to understand and be critical of the innate systems of oppression that exist within our society. Placing the weight of responsibility on inadequate systems of care and support, rather than on the youth and families who face oppression–and doing so within a relational model–is incredibly healing for many youth," Linn explained
Dever, who was herself homeless for a time as a teen, is passionate about being the advocate for homeless youth that she didn't have during her own adolescence. "I've never forgotten what it feels like to be without a place to call home," Dever explained. "I'm really excited to now be working in a model program to end youth homelessness in Windham County," she said.
In addition to her case management role with youth, Dever is attending housing-related community meetings at the local and state level and is tasked with "relentlessly pursuing knowledge and systems-change to best serve youth experiencing homelessness and housing instability," according to Linn.
Prior to joining Youth Services, Dever was an activist and freelance writer who co-curated an exposition of indigenous Australian art at the University of Maryland. She has a BA in African American Studies from the University of Massachusetts in Amherst and a minor in Women, Gender and Sexuality Studies.
With deep local ties, having co-founded the Southern Vermont Chapter of Black Lives Matter, Dever served on the board for The Root Social Justice Center in 2016. Volunteering first as a mentor for Big Brothers Big Sisters, she joined its board in 2009. Additionally, she was a driver for Meals on Wheels Brattleboro, served on the Allocations Committee of United Way Brattleboro.
Dever was employed as a dental technician and practice manager at a local practice from 2003-2009 as well as a volunteer dental technician at the Brattleboro Walk-in Clinic.
"We see the amazing resiliency of our youth on a daily basis even when faced with uncertainty," Linn stated, noting that this special population faces challenges, from difficulty finding and maintain housing to navigating local and state resources that are geared towards children or adult populations — often times not accounting for the specific needs of transition-aged youth.
"Lana is a wonderful addition to the Youth Development team and her expertise in working with similar populations and her first-hand experiences are key as we see an increase in caseloads," Linn explained.
For more information about Youth Services therapeutic case management program in Windham County, please contact Christine Linn at christine.linn@youthservicesinc.org or visit www.youthservicesinc.org on-line.