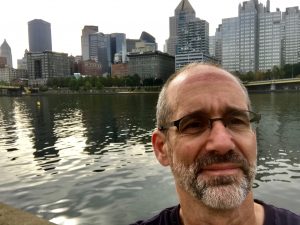 Youth Services' Executive Director Russell Bradbury-Carlin traveled to Pittsburgh, PA September 21-22 to attend the Connection 2017/The Un-conference.
Organized by the national network MANY, this conference brought together inspiring speakers, influential leaders, innovative practitioners and a passionate national audience to explore new insights, the latest advances, and genius developments regarding youth and young adults at highest risk for victimization and/or delinquency.
Russell attended session on MANY's focus areas which overlap with Youth Services' mission including Employment & Education, Youth Homelessness, Mentoring, Violence & Exploitation and Strengthening Circles of Support.