A course for new and prospective tenants, "How to be a Successful Renter," will be starting January 23 at Youth Services' Brattleboro office for renters of all ages and circumstances, the result of a collaboration between Vermont Legal Aid, Brattleboro Housing Partnerships, Windham and Windsor Housing Trust, SEVCA and Youth Services. All organizations are concerned with housing vulnerable populations in Windham County and ensuring that they are successful renters.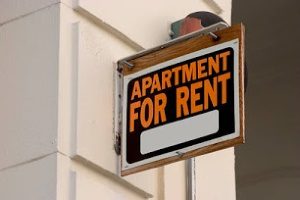 These collaborating entities are reviving a program called "Renter's 101" that in years past had been very helpful to their client population, according to Wendi Byther, Youth Services' Therapeutic Case Manager. Byther said that, the "collaborative" has rechristened the course, "How to Be a Successful Renter".
The renter course will consist of five 1.5 hour Wednesday afternoon classes from Jan. 23 to Feb. 25. At its conclusion, participants will receive a certificate they can include in applications for housing. There is a cap of 10 participants in this first rendition in January, but if popular, this will become an ongoing cyclical course that will be offered several times a year to meet the demand, which is expected to be high. This way, if participants miss a class, they can pick that one up at a later date on a different cycle and still be certified at the series conclusion.
According to Byther, many of the young adults she works with who are transitioning to stable housing with her support will benefit from the course.  "The young people I work with in particular are new to renting and would benefit from knowing their rights and responsibilities as a tenant. Also, although concrete skills like budgeting and paying rent on time are important skills to learn, soft skills can be equally important, such as knowing how and when to communicate with a landlord. We're very excited that all these housing agencies are collaborating to make this happen in 2019!"
The Wednesday afternoon courses will be held at Youth Services, 32 Walnut St., Brattleboro from Jan 23-Feb 13 with refreshments and childcare provided.
To sign up for this or future sessions, contact Susan Howes of SEVCA at 802-579-1314 x102. To see or print titles, dates and presenters click here.
How to Be a Successful Renter Series
MONEY: Can I Afford to Rent?
Wednesday, January 23, 1:30-3 pm
WHAT IF's: What if My Landlord is a Serial Killer?
Wednesday, January 30, 1:30-3 pm
LANDLORD PANEL: How to Be a Good Tenant
Wednesday, February 6, 1:30-3:00 pm
TENANTS' RIGHTS & RESPONSIBILITIES
Featuring Sara Kagle from Legal Aid
Wednesday, February 13, 1:00-2:30 pm
MORE MONEY & WRAP-UP
Monday, February 25, 12:30-2 p.m.