The Reverend Dr. James A. Kowalski, a retired Episcopal priest who is a long-time second home owner in Townshend, VT, recently joined 13 other community members in serving on Youth Services' board of directors. Through nineteen programs ranging from restorative justice, to mentoring, transitional living, workforce development and therapeutic case management, the nonprofit agency helps Windham County thrive.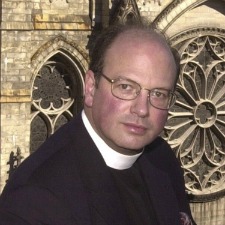 For the past 15 years, Dr. Kowalski served as Dean of the Cathedral of Saint John the Divine in New York City. Prior to that, he had parishes in Massachusetts and Newtown, Hartford and Darien, Connecticut. During that time, Kowalski helped found a Youth Services in Newtown, CT which focused on positive youth development, adolescent depression and suicide prevention. He was also key in launching the Shepherd's Center, a teen pregnancy prevention and pre-Head Start childcare facility in Hartford, CT.
With years of experience serving on Boards for agencies focused on low-income housing, supportive housing, hospital oversight and community mental health, Kowalski brings crucial insights and background to the Youth Services board, according to Rachel Selsky, board president.
Selsky said they are fortunate to have his vast experience when they are developing strategic plans for the future of the organization as well as fundraising.
"Jim's deep understanding of the many challenges facing young people and the homeless will be a tremendous asset to the board," Selsky predicted.
As an extension of his ministry, Kowalski was a volunteer counselor at Planned Parenthood in Burlington, where he also was a chaplain at UVM and did clinical training at the medical center and its outpatient psychiatric clinic.
Rev. James Kowalski resides in Townshend with his wife, Dr. Anne Brewer, who works part-time at Grace Cottage Hospital. First exposed to Youth Services by the late board member Stan Holt of Townshend, they became donors many years ago, keeping an eye on the organization as their work took them to other locales.
"We've always appreciated what Youth Services was accomplishing in this neck of the woods," said Kowalski. "Now that I'm in Windham County full-time I look forward to supporting the staff in their work and helping the critical mission of Youth Services to be realized, including its outreach to Townshend," he stated.
To learn how you can get involved with Youth Services or to refer a person for services, visit youthservicesinc.org or call 802-257-0361.