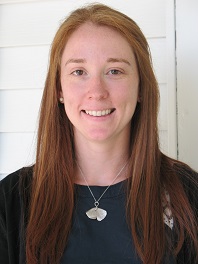 Youth Services' newest employee is Rosalie Nevins-Alderfer,  hired this fall as Director for its Restorative Justice programs which include Court Diversion, Youth Substance Abuse Safety Program, Driver's License Suspension, Pre-Trial Services, Supervised Visitation, and Child Victim Advocacy Services.
Nevins-Alderfer supervises the staff of these six programs at Youth Services as well as ensures program quality and represents the organization in meetings with state agencies.  Working with staff and the Youth Services board, she is helping develop funding sources to maintain these programs which are core to the organization's mission.
Joining Youth Services with previous legal and mental health background, Nevins-Alderfer also has experience in project management and social justice. "My interest in youth and community advocacy and particularly restorative justice, stems from my experience working with court-involved young people in both clinical and legal settings," she explained.
Prior to attending law school, Nevins-Alderfer worked in Virginia, at a non-profit rape crisis center, and also as an intensive in-home counselor for youth diagnosed with severe trauma. As a counselor, she said she gained a deep appreciation of the legal and social obstacles her young clients faced when thrown into the entanglements of law enforcement, state services, education, health care and housing. Her most recent work for the Massachusetts Commission on Lesbian, Gay, Bisexual, Transgender, Queer and Questioning (LGBTQ) Youth has centered on building public policy that is responsive to health and homelessness disparities faced by LGBTQ young people.
"Rosie Nevins-Alderfer is very insightful and eager to build on a successful set of programs," said Russell Bradbury-Carlin, Executive Director of Youth Services, commenting on how rapidly Nevins-Alderfer has learned the many facets of her new position.   "Rosie has already made in-roads in bringing together state and local resources and has taken on a leadership role with professional organizations related to delivering services including with the Department of Children and Family Juvenile Services and the Vermont Association of Court Diversion Professionals," said Bradbury-Carlin.
Bradbury-Carlin also described Nevins-Alderfer as a talented and supportive manager who is obviously devoted to ensuring a better future for young people and families and addressing harm to victims. More than 334 young people in Windham County and nearby New Hampshire benefited last year from the programs Nevins-Alderfer is supervising.
Nevins-Alderfer received her JD degree from Northeastern University School of Law in Boston, MA.  Her Bachelors of Arts with Honors from Earlham College in Indiana is in Human Development and Social Relations.
"Youth Services resonates with my belief that justice can only be achieved by reaching across disciplines, forging collaborative relationships, and fostering creative solutions," explained Nevins-Alderfer.
The justice programs at Youth Services have many volunteer positions and is actively recruiting a diverse cadre of community members to serve on Restorative Justice Panels. To find out how you can volunteer with Youth Services or access services for yourself or someone you know, call (802) 257-0361 or visit www.youthservicesinc.org.