Craig Miskovich and Johana Lengfellner, of Brattleboro and Dummerston respectively, recently joined 15 other community members in serving on Youth Services' board of directors. Through 19 programs ranging from Court Diversion to mentoring, workforce development and case management, the nonprofit agency helps Windham County young people and families thrive.
Miskovich serves in a similar capacities in the region, as President of the Brattleboro Development Credit Corporation (BDCC) where he contributes to providing greater economic opportunity to area families by helping attract employers that provide well-paying jobs. Johana Lengfellner is relatively new to the area having moved here several years ago from upstate New York where she was raised and attended college.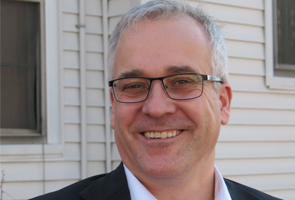 A lawyer with Downs Rachlin Martin's Health Law Practice Group, Miskovich advises hospitals, nursing facilities and other healthcare providers in Vermont and New Hampshire. He has also been a member of DRM's Business Law Group and has represented a variety of clients in commercial finance and development transactions, including buyers, sellers, borrowers and lenders.
"Craig's legal mindset and his deep community roots, having spent much of his adult life as a resident and parent in Windham County, will be a tremendous asset to the Youth Services board," said Rachel Selsky, Youth Services' board president.
Johana Lengfellner is a Senior Financial Analyst for New Chapter in Brattleboro, Vermont where she has been employed for the last year. She collects, develops, and analyzes reports to identify trends in the sale of New Chapter dietary supplements.  Before that Lengfellner performed a combination of finance and information technology work in the healthcare field.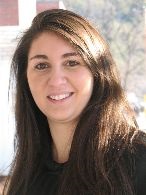 "Johana will be an important addition to our finance committee which works to ensure strong fiscal health for Youth Services while trying to predict and budget for all of the services provided in Windham County," stated Selsky.  "We're also looking forward to her connections with a younger demographic of potential donors."
To learn how you can get involved with Youth Services or to refer a youth for assistance, visit wwwyouthservicesinc.org or call 802-257-0361.