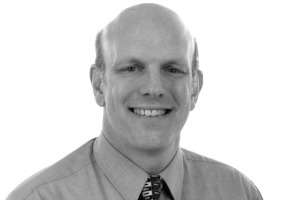 Ben Underhill, owner of Putnam Insurance of Brattleboro, was voted Board Emeritus by Youth Services' board of directors at the June board meeting on which Underhill "served with distinction" for over three decades. Two other board members have received the board emeritus status in Youth Services' 46-year history: the late attorney Jesse Corum IV and Larry Cassidy, who continues to be a key advisor.
Working with and for young people, particularly through coaching and organizing baseball teams, has been Ben's lifelong passion. He helped lead the Brattleboro Small Fry Baseball League since he moved to the Brattleboro area in the '80s.
"I enjoyed teaching them the fundamentals of the game, working with individual kids, and meeting their families," Underhill noted.  "You could see the difference between kids from stable home environments and those that needed more attention," he recalled.  "From my interactions on the baseball diamond, I came to realize that the "It takes a village…" adage, is very true."
Underhill's Youth Services affiliation started as an '84 participant in Bowl for Kids' Sake, a benefit for Big Brothers Big Sisters, a program of Youth Services until last year when it became the state-wide independent organization, Big Brothers Big Sisters of Vermont. Subsequently, Underhill joined the bowl-a-thon event committee and before he knew it, he was chairing the event, Youth Services' largest fundraiser for many decades. By 1987, he had been asked to become president of the Big Brothers Big Sisters' Advisory Committee and its representative on Youth Services' board.
Underhill steadily increased his involvement in Youth Services' governance and became the chair of the Board of Directors in 1994. "Getting involved–that's just what you do in a community.  It's a requirement, as far as I'm concerned!" Underhill stated emphatically. –and what the heck, it's enjoyable, too!"
Many recall when Underhill actually combined his interests in Youth Services and softball when he and Garry Harrington, took over the organization of a weekend baseball tournament of teams from all over New England. The proceeds from the tournament, which lasted ten years, through the late 1990s went to support Youth Services and its mentoring program.
In between doctor's visits and treatments for multiple myeloma, a blood cancer he has survived for 16 years and his work as an owner of an insurance agency, he attended most of Youth Services' board and committee meetings, lending his welcome wisdom and wit to the agenda of the day. He stepped down from the board in recent months having made numerous valuable contributions to the development, legislative and endowment committees.
"During Ben's 34 years on the board, he helped foster an environment of inclusion and commitment to serving those most in need in our community, while at the same time establishing necessary systems to protect the agency into the future, including the Endowment," stated Rachel Selsky, Youth Services' Board President. "We are grateful to be able to honor Ben's efforts on behalf of the young people of Windham County, with the title of board emeritus."
Mentors for adolescents and young adults are currently sought. To get involved as a volunteer or to donate to Youth Services, visit youthservicesinc.org or call (802) 257-0361.