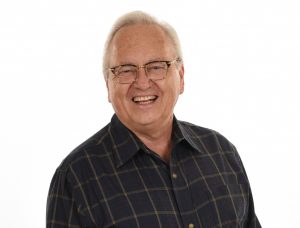 David Brown, an award-winning realtor with Berkley & Veller Greenwood Country, was voted Board Emeritus at Youth Services' October board meeting on which Brown "served with distinction" for over two decades.
Only three other board members have received the board emeritus status in Youth Services' 46-year history: attorney Jesse Corum IV and insurance executive Ben Underhill, both now deceased, and Larry Cassidy, one of its founders who continues to be a key advisor.
Russell Bradbury-Carlin, Executive Director, said he has relied on Brown's intimate knowledge of the organization and Windham Country communities since he arrived at the nonprofit in 2015.  "David has been extraordinarily devoted to the success of Youth Services.  He stops by our offices regularly and is always available to lend a supportive ear or to connect us to people who might be helpful with a new project or a particular issue we are facing."
Few have worn as many hats at Youth Services as Brown, according to Bradbury-Carlin.  In addition to being a volunteer for 26 years and counting, Brown was a liaison to area businesses for the agency's Big Brothers Big Sisters program and served as Interim Executive Director from 2011-2012.
Brown's Youth Services affiliation started as a Court Diversion Board volunteer in 1992 and continues to this day, participating in monthly panels focused on repairing the harm caused by a community member. Diversion holds those who violated the law accountable in a manner that promotes responsibility to individuals, community and relationships and addresses underlying needs or issues that led to the offense.
"David is very much the diplomat on his panel," attested Patrick Fleming, Youth Services' Diversion Case Manager who describe Brown's approach as one that is often able to defuse the individual's reluctance to address an issue.
Marion Dowling, who is a Diversion panelist with Brown, said he knows how to share space with his fellow panelists. "David is truly the anchor of our panel. I have learned so much from his way of seeing the whole picture of the individual in front of him," Dowling said.  "He has a remarkable way putting the client at ease, using a lovely sense of humor which allows the person freedom to share in an open, trusting manner," explained Dowling.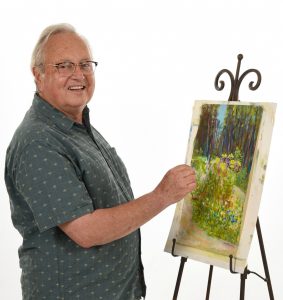 In addition to countless volunteer hours, Brown has also shared his creative side with Youth Services, donating his own pastel paintings to the organization's annual gala and silent auction that he co-chairs, and by asking other local artists to contribute their artwork.
"David is amazing to work with," stated Liz Richards, who co-chaired the Jazz Jubilee and the Denim & Diamond- themed galas with Brown for 15 successful years. "We had a lot of fun pulling off annual galas & silent auctions at the Grafton Inn that had Youth Services supporters coming back year after year," Richard recalled.
Brown was the organization's board president from 2004-2006. Allyson Villars, executive director at that time, recalls Brown's kindness of spirit, and his unbiased concern for staff and board members, clients and volunteers and his modeling of all the values Youth Services promulgates with youth living in difficult circumstances.
"He was always my go-to-guy, my first phone call, my port in any storm, and both my last meeting of the day and my first meeting in early mornings. David was my guide, my mentor, my confidante — a great boss," Villars explained.  "When I think of the reasons for Youth Services' success at that time, his ever-presence, wise counsel, and willingness to go above and beyond is always one of the things that comes to mind," she recalled.
Supporting and mentoring new board members was a role Brown also relished, introducing each new board members to the staff and helping them find a way to use their expertise on a committee to benefit Youth Services. Rachel Selsky, the present board chair recalled Brown as her mentor during the Get on Board non-profit board management certificate program she was taking through Marlboro Graduate Center.
"David's enthusiasm for Youth Services was infectious and I was truly impressed by his open heart and commitment to the organization. I am especially appreciate of all the wisdom and laughs we have shared.  "We are grateful to be able to honor David's efforts on behalf of the young people of Windham County, with the title of board emeritus. David's dedication to Youth Services has set a high bar for the rest of us," said Selsky.
Mentors for adolescents and young adults are currently sought. To get involved as a volunteer or to donate to Youth Services, visit youthservicesinc.org or call (802) 257-0361.