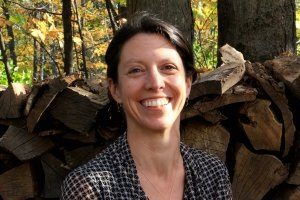 Suzie Wagner, the Regional Manager for the Vermont Department of Labor's Career Resource Centers in Springfield and Brattleboro, recently joined 18 other community members in serving on Youth Services' board of directors.
Through nineteen programs ranging from restorative justice, to outreach, mentoring, workforce development, transitional living and case management, the nonprofit agency helps Windham County young people and families thrive.
A certified Rehabilitation Counselor who specializes in career counseling for teens and young adults with disabilities, Wagner brings insights and background in workforce development efforts to the Youth Services board, according to Rachel Selsky, board president, who said they are fortunate to have the vast experience of Wagner when they are developing strategic plans for the future of the organization. "Suzie's deep understanding of the employment challenges facing Windham County young adults will be a tremendous asset to the board," Selsky predicted.
Wagner first became connected with the nonprofit through her work with VocRehab Vermont in 2007.  Since that time, she has provided a strong partnership with the many programs at Youth Services adding a workforce development component to their collaborative work.
Suzie stated, "I have always been impressed with the level of support given to clients and the creative thinking that comes from the Youth Services' team.  I'm excited to contribute further to the organization's mission and dive into a deeper level of commitment to the critical work at Youth Services."
Wagner holds a Master's degree in Rehabilitation Counseling from Assumption College and a Bachelor's of Arts in Human Ecology from College of the Atlantic.
Suzie Wagner resides in Brattleboro with her husband Isaac and their children.
To learn how you can get involved with Youth Services workforce development or to refer a young person for services, visit wwwyouthservicesinc.org or call 802-257-0361.