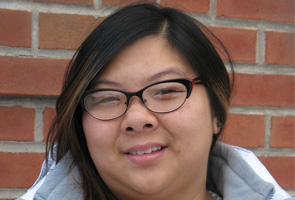 Jennifer Tolaro-Heidbrink is the new therapeutic case manager at Youth Services on the team which provides wrap services for youth ages 16-22 who are homeless or at risk of becoming homeless.  Tolaro-Heidbrink sees clients out of Youth Services' Bellows Falls office at Parks Place.
Youth Services works with youth up until the age of 22 as they engage in the transition to independence and self-sufficiency. Using an intensive, therapeutic case-management model, this program focuses on building awareness and life skills in core areas of housing, education, employment, and health.
"Jennifer balances her work with 6-8 clients while managing the Bellows Falls Youth Shelter. She uses a wide range of skills to support the young people with job searches and work readiness, budgeting and money management, how to find and keep an apartment, exploring educational options, while employing sound clinical judgement and skills," explained Lauren Higbee, Youth Development Director.
Tolaro-Heidbrink has a Masters degree in Mental Health Counseling from Antioch University New England and is licensed as a Clinical Mental Health Counselor by the State of Vermont.  She completed her counseling internship during her master's program at Youth Services so is familiar with the staff and clientele that the agency serves, stated Higbee.
During the past three years Tolaro-Heidbrink was employed as a clinical case manager at The Gateway Program in Springfield, VT where she provided case management, individual skill-based counseling, interventions and crisis management and for students aged five through 18.  Previous to that she was a school-based clinician for Health Care and Rehabilitation Services.
"We see the amazing resiliency of our youth on a daily basis even when faced with uncertainty," Higbee stated, noting that this special population faces many challenges; from difficulty finding and maintain housing to accessing appropriate local and state resources within two systems of children and adult services. "We continue to expect our case managers' work load to increase as we see the complexity of each client's needs expand," Higbee explained.
For more information about Youth Services therapeutic case management program in the greater Bellows Falls area, please contact Youth Services' Lauren Higbee at (802) 257-0361 x129 or visit www.youthservicesinc.org on-line.