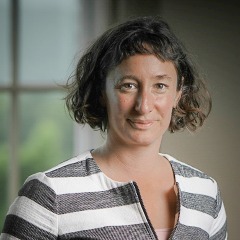 Youth Services recently appointed Emilie Kornheiser to the position of Director of Workforce Development.  In this new role Kornheiser will oversee and expand existing programs for clients and community partners. She will begin this summer by launching a youth-led screen printing business that will incorporate mentoring and a work-skills training program.
"All Youth Services workforce initiatives are based in a mentoring model," explained Kornheiser. "We partner employers, entrepreneurs and artists with young people to build trust first and skills second," she stated. "This essential first step of supported connection will simplify the challenges of navigating complex class, trauma, and educational issues in our employment services," Kornheiser predicted.
Emilie brings her experience starting a Brattleboro business, the Weathervane Gallery and Performing Arts Café, brokering international public private partnerships, and her background with disenfranchised young people to this position, supporting connection and commitment between communities and youth, explained Russell Bradbury-Carlin, executive director of Youth Services.  He was also impressed with Kornheiser's state-wide successes in poverty prevention roles with Building Bright Futures and Promise Communities as well as her employment history in Brattleboro as a Reach Up case manager with Early Education Services, where she supported employment for parents of young children receiving state assistance.
"Emilie's past roles requiring deep cross-class dialogue, motivational interviewing, strengths based/appreciative inquiry frameworks and an ability to continually translate between system and individuals, individuals and system, much as she will need to do in this position with Youth Services," Bradbury-Carlin stated. "Already in her first weeks on the job she has done an excellent job reaching out across organizational boundaries to build collaborations and create a network of services for our clients that also meet the needs of Windham County communities," he said.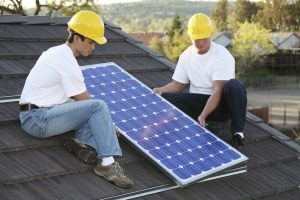 Workforce Development at Youth Services in the coming months is expected to offer a spectrum of employment services with a low barrier to entry and serve young people from ages 12 to 24 in stipended and paid roles, according to Kornheiser. She explained that individuals will find support with short-term as well as long-term work, employment training, internships, and develop closer ties with their community.
Kornheiser was a graduate last year from the Vermont Leadership Institute at the Snelling Center for Government and attended the University of Vermont for a Master's program in Community Development and Applied Economics. She is a candidate to represent Brattleboro District 1 in the Vermont House of Representatives. She earned a Bachelor's of Science in Sociology and Developmental Psychology from Marlboro College.
For more information about Workforce Development at Youth Services, call (802) 257-0361 or visit youthservicesinc.org