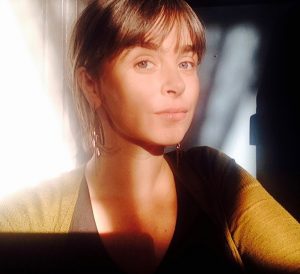 Youth Services welcomes Christine Linn to the position of Director of Youth Development Programs.  In this role Linn supervises a team of five case managers who work with young people who are homeless or unstably housed. According to Linn, their clients may be individuals or young parents, are in or have aged out of foster care or are homeless or runaway youth under 18 in need of temporary, emergency shelter and/or family mediation.
Additionally, Linn oversees Youth Services' transitional living program youth shelters in Brattleboro and Bellows Falls and manages the 24-hour on-call housing crisis hotline. "I ensure that the programs meet funding and contract requirements and I serve on numerous local and state committees that serve and/or advocate for the needs of disconnected youth in Windham County and Vermont," Linn explained.
Linn started with the agency nearly four years ago as a therapeutic case manager working with homeless or unstably housed young parents, ages 16-21.  As a case manager, Linn focused on helping clients secure emergency, transitional and long-term housing; access basic needs; build vocational skills and attain meaningful employment; improve their physical, dental and mental well-being; develop and enhance their parenting skills; and integrate a sense of their own agency and empowerment in order to make the transition to adulthood successful.
In addition to her direct services work with clients, Linn collaborated with both Early Education Services and The Winston Prouty Center for Children and Families to coordinate and facilitate a pro-social young mothers' parenting group, successfully wrote the local promise communities grant proposal, created and facilitated a therapeutic writing group and helped to facilitate the free youth drop-in dinner Tuesday Night Live.
"Christine brings with her knowledge of the organization balanced with a keen sensibility to our client base and the instinctual business acumen that we will require for future sustainability, said Russell Bradbury-Carlin, executive director of the youth-serving nonprofit. "Her work ethic, commitment, and devotion to our clients are known to all here at Youth Services and the management staff will look to her as a key member."
 Linn replaced Lauren Higbee, who joined the investigative unit of Department of Children and Families, to ensure high standards were met by staff.   "I feel really fortunate to work for such a dynamic and effective organization and I'm really excited to step into the role of Director of Youth Development to oversee our team of talented and dedicated case managers," explained Linn.
"Having the opportunity to provide direct services has really allowed me to see gaps in our community and state that don't address the challenges that disconnected and/or homeless youth face.  I'm looking forward to growing existing relationships with our community partners and delving deeper into developing comprehensive programs that meet the needs of our clients, and all youth, in Windham County."  Linn will continue to provide direct service to 1-2 clients so that the larger systems-work remains aligned with and informed by the needs of local youth.
Linn has a Master of Arts degree in psychology and a Bachelor of Arts degree in Sociology and Economics from Union Institute and University. She has served as a foster parent in Windham County, and was the 2016 recipient of the Vermont Center for Crime Victim Services Ally Award.  Linn, herself, was a disconnected youth in Brattleboro.
For more information about the Youth Development Programs, call (802) 257-0361 or visit youthservicesinc.org